2016 CHECK Sponsors

Blue Coat
The Blue Coat Security Platform unites network, security and cloud technologies to maximize security protection, minimize network impact and fully embrace cloud applications and services. The platform was forged by Blue Coat's 20+ years of front-line security experience, fortified by deep engineering and research prowess.
Enterprise Security in Higher Education:
•Advanced Web Protection: Seamlessly protect remote and on-premise assets, incorporating advanced malware and ransomware detection
•CASB: Providing Visibility and Data Security to Cloud applications such as Office365, Box, Dropbox, Service Now, etc.
•Manage Encrypted Traffic: Decrypt Once, Feed Many. Uncover the blind spots caused by SSL and HTTPS traffic
•Optimize Network Performance: Accelerate WAN performance and packet shaping
---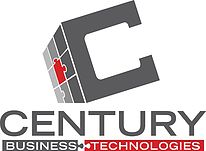 Century Business Technologies Inc.
---
Gallagpher North America
---
IBM Corporation
---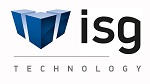 ISG Technology
ISG Technology is a full spectrum Data Center and IT Infrastructure partner uniquely positioned to provide complete solutions from client premises all the way to the cloud, at a pace that makes sense to our clients. Through decades of experience, we've carefully developed our partner strategy, which isn't built in a vacuum, pulled from a product catalog, or designed in a vendor's office. It comes from a continual collaboration between the visionary who defines your outcomes, and the technology partner who gets you there. That visionary is always you. ISG wants to be that partner.
ISG leverages years of experience deploying cutting-edge education solutions to:
Solve mobility challenges with breakthrough technology solutions.
Deliver durable and flexible solutions that keep pace with advancements in education and improve each student's learning experience.
Provide the technology expertise that teachers need to facilitate collaborative learning.
Meet the individual technology needs of educators to ensure projects are completed on time, and on budget.
---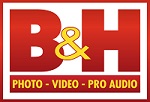 B&H Photo, Video, Pro Audio
B&H. Where Technology Lives
With a full line of technology products, B&H offers savings and easy purchasing options for educational institutions, including photo, video, pro-audio, lighting, A/V, surveillance, computer and peripherals, optics and home and mobile electronics. We have purchasing contracts, such as E&I, available for you to use. Your dedicated B&H inside sales team and business development rep are ready to assist with all your purchasing needs. We also have a team of product specialists available to make recommendations and advise on what would work best for your individual needs. They can assist with equipment lists for projects of all sizes, from new buildings to broadcast studios to refreshing classrooms. B&H is the one-stop-shop for all your institution's technology purchasing needs.
---
CDW-G
---
Cisco Systems
Learn Without Limits: The Power of Digital in Higher Education


Imagine a fully digital university or college. Students with mobile devices learn anywhere and at any time. Professors engage with them in classes and online communities or through interactive video and virtual labs. Online courses expand the university's reach and complement traditional instruction, creating global classrooms and blended learning environments. Wi-Fi, sensors, and analytics connect the campus with a digital overlay that dramatically improves operational efficiency, while creating a safe and secure campus.

From the network up, our solutions are building digital colleges and universities so that campuses are fully connected, educators are fully empowered, administrators are fully informed, and students can learn without limits. This is the power of digitization with Cisco Education.
---
Collaborative Solutions
As the longest tenured Workday Service Partner and a leader in HR and Finance transformation with a focus on Higher Education, Collaborative Solutions leverages world-class cloud solutions to help deliver successful outcomes for its customers. Collaborative Solutions has executed over 260 successful Workday HCM, Payroll, and Financials deployments for global Fortune 500 companies, medium-sized businesses, and education and government institutions. Collaborative Solutions has deployed in over 125 countries and has experience with organizations ranging from 200 to 200,000 employees.
---
Cytek Media Systems, Inc
---
Dell
---
Epson
Epson, the number-one selling projector brand worldwide, creates innovative technologies for education that lead in quality and reliability.  The company has a full line of energy efficient 3LCD projectors with brightness levels up to 25,000 lumens, as well as the top selling Interactive Projector on the market. Epson also offers industry leading printers and scanners, and projection aids such as document cameras. Epson is helping to transform education with cost-effective solutions.
---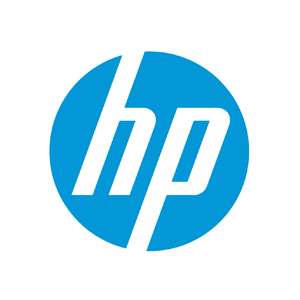 Hp, Inc
HP creates new possibilities for technology to have a meaningful impact on people, schools, governments, businesses and society. With the broadest technology portfolio spanning printing, mobile computing, desktop, workstation, and personal systems, HP delivers solutions for customers' most complex challenges in every region of the world. More information about HP is available at http://www.hp.com/go/publicsector.
---
Kansas City Audio-Visual
---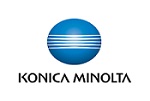 Konica Minolta
---

Lenovo
As the world's #1 PC Maker, Lenovo's transformational IT solutions help leading schools and universities around the globe build stronger learners, better services, and modernized internal processes and infrastructure. Our commitment to education-built value and reliability helps institutions stretch precious technology dollars while designing future-ready digital districts that drive more successful student outcomes. For more information about Lenovo's product offerings in education, visit www.lenovo.com/education or email eduteam@lenovo.com. Follow Lenovo on Twitter @lenovoeducation.
---
Nimble Storage
---
Strata Information Group
---
VMWare
---